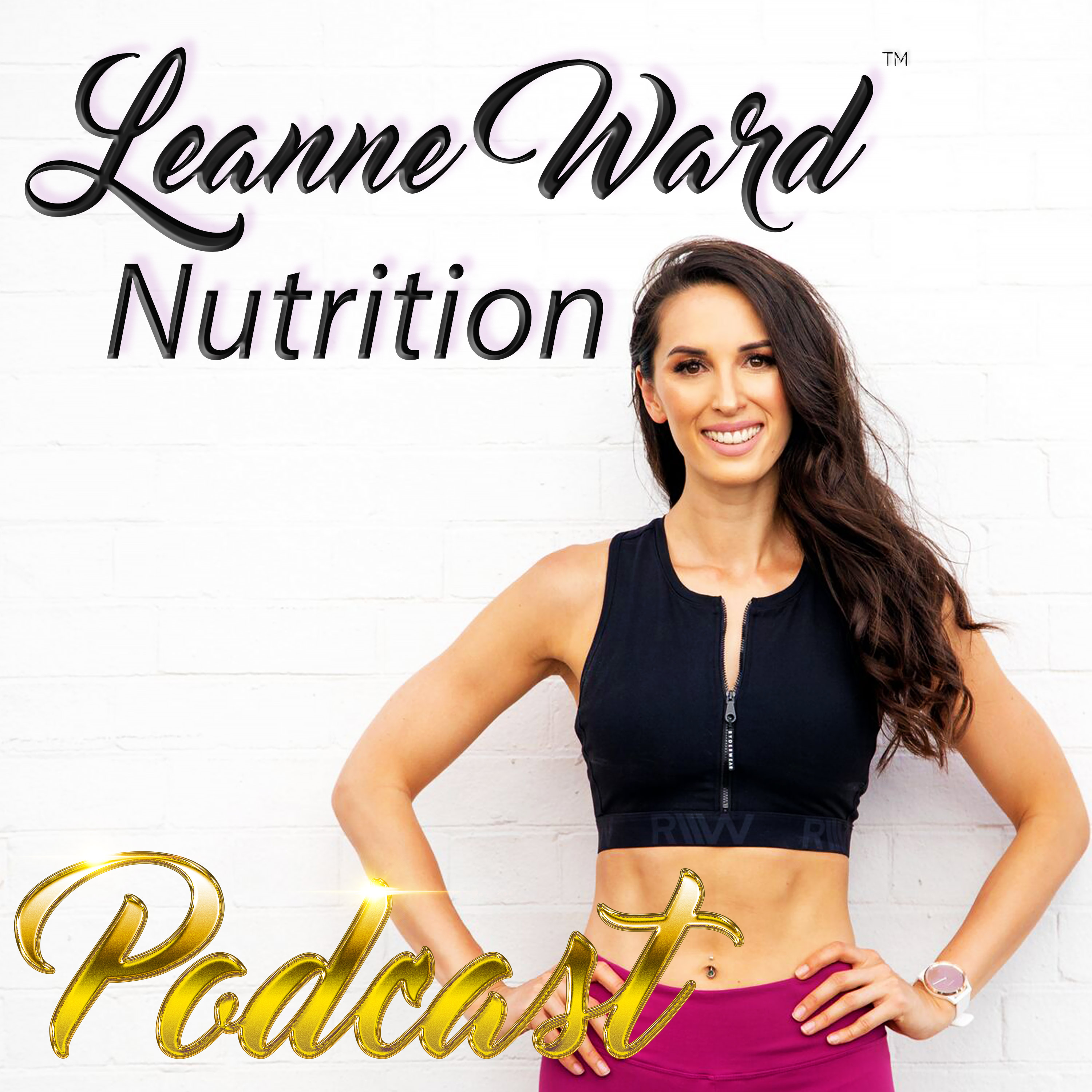 Your weekly serving of expert, evidence-based health and nutrition advice. Leanne Ward is a world-renowned dietitian, nutritionist and health coach with over 10 years of nutrition experience and over 300000 followers on her Instagram (@the_fitness_dietitian) and 380000 on her TikTok (leanne_ward_nutrition). Leanne's focus is gut health, emotional eating and sustainable fat loss. Leanne also interviews expert guests to give you the most accurate, up to date health and nutrition information available. Subscribe to never miss an episode.
Episodes
Monday Dec 23, 2019
Monday Dec 23, 2019
Today's podcast is brought to you by Nutra Organics. One of my favourite Australian wholefood companies who provide a range of organic, honest, wholefood products to nourish you and your family. You can use the discount code they have kindly offered you guys which is 'LEANNE' for 15% of the range of whole food products and check them out at www.nutraorganics.com.au or on social media @nutraorganics. 
Back on the podcast today is our expert in female physiology Dr Stacy Sims. Famously known for her quote "women are not small men" Dr Sims is an exercise physiologist, nutrition scientist and Author of ROAR – a book dedicated to matching your food and fitness to your unique female physiology for optimum performance, great health and a strong lean body for life. The first podcast Dr Sims and I did together (number 36) focused on the female physiology, hormones, pills, PMS and training. Today's podcast will focus on nutrition science for the unique female physiology. We talk about cravings during your period, protein, carb and fat recommendations, supplementation, protein powders, cycle syncing nutrition and tracking. Head on over to social media and give our guest a follow @drstacysims or head to her website to learn more: https://www.drstacysims.com. 
If you enjoyed this podcast, please tag me and share it in your Instagram stories and leave me a positive rating or review in the purple Apple Podcast app (in the rating & reviews section underneath the episode lists). This really helps my podcast get prioritised by Apple and helps me disseminate evidence based information to the people that need it the most! Don't forget to subscribe to my podcast so you never miss an episode!