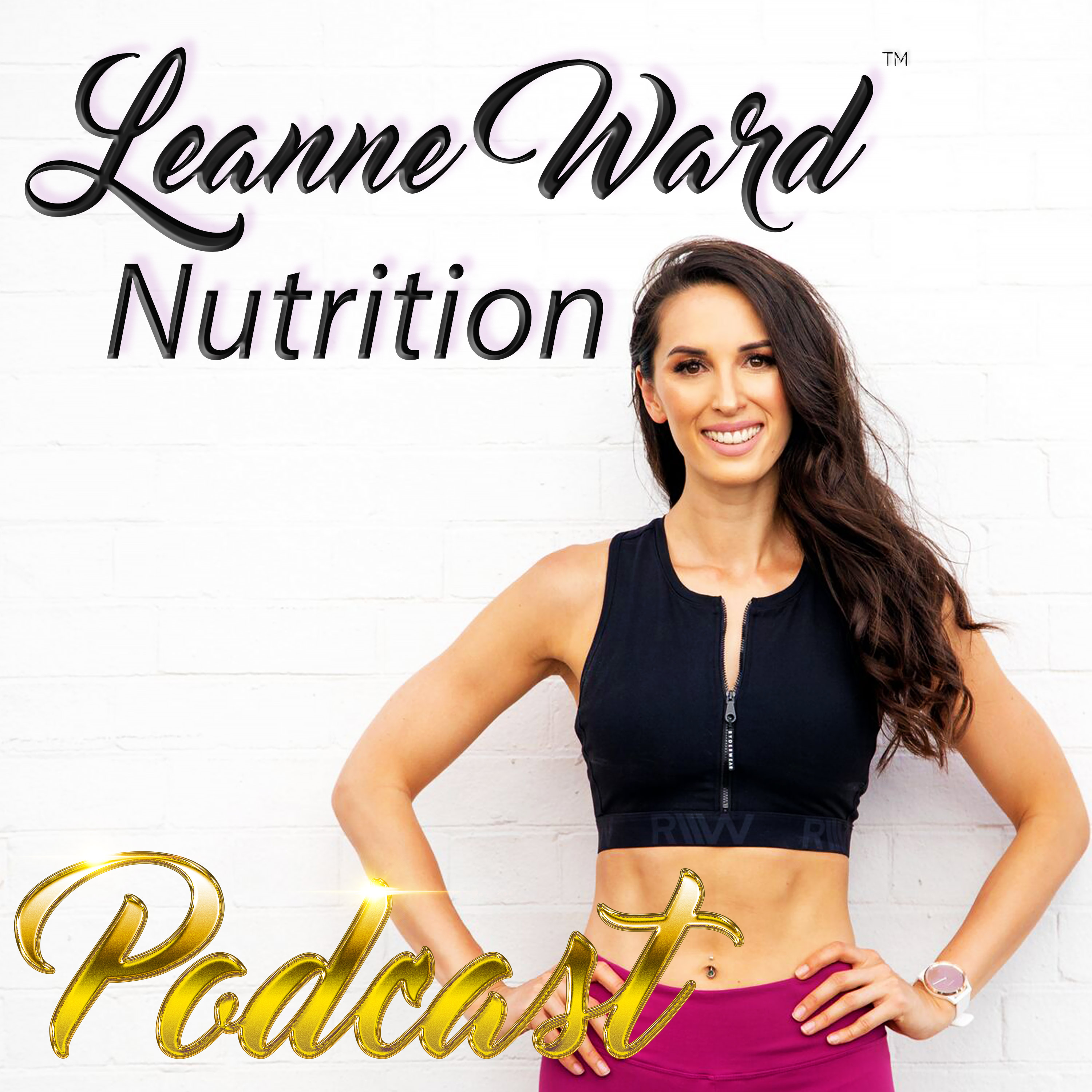 Your weekly serving of expert, evidence-based health and nutrition advice. Leanne Ward is a world-renowned dietitian, nutritionist and health coach with over 10 years of nutrition experience and over 300000 followers on her Instagram (@the_fitness_dietitian) and 380000 on her TikTok (leanne_ward_nutrition). Leanne's focus is gut health, emotional eating and sustainable fat loss. Leanne also interviews expert guests to give you the most accurate, up to date health and nutrition information available. Subscribe to never miss an episode.
Episodes
Wednesday May 19, 2021
Wednesday May 19, 2021
This week, I am thrilled to welcome back Dr Rachel Goldman, a psychologist who specialises in behaviour change, weight management and corporate wellbeing. Dr Rachel joined me on episodes 38 and 39 of the Leanne Ward Nutrition Podcast to chat about the topics of eating behaviours, self-sabotage, happiness and confidence.
Due to popular demand, I've brought Dr Rachel back today to talk about setting healthy boundaries, self-sabotage and self-care. This is an absolute MUST LISTEN episode so please share the episode with your friends and family on your Instagram stories and make sure you tag me @the_fitness_dietitian and Dr Rachel @drrachelnyc on Instagram.    
Have you heard of Kez's Kitchen Brownie Bars?  
Today's incredible value-packed podcast episode is brought to you by Kez's Kitchen Brownie Bars, the perfect anytime snack, made from natural ingredients and available in 3 delicious flavours. These "All Natural" and "Protein Boost" bars taste ridiculously good! They're vegan, gluten free, contain no refined sugar and are available at all supermarkets in the health aisle and at kezs.com.au.  
Please subscribe and leave me a review  
If you enjoyed this podcast, please tag me and share it in your Instagram stories and leave me a positive rating or review in the purple Apple Podcast app (in the rating & reviews section underneath the episode lists). This really helps my podcast get prioritised by Apple and helps me disseminate evidence based information to the people that need it the most! Don't forget to subscribe to my podcast so you never miss an episode!