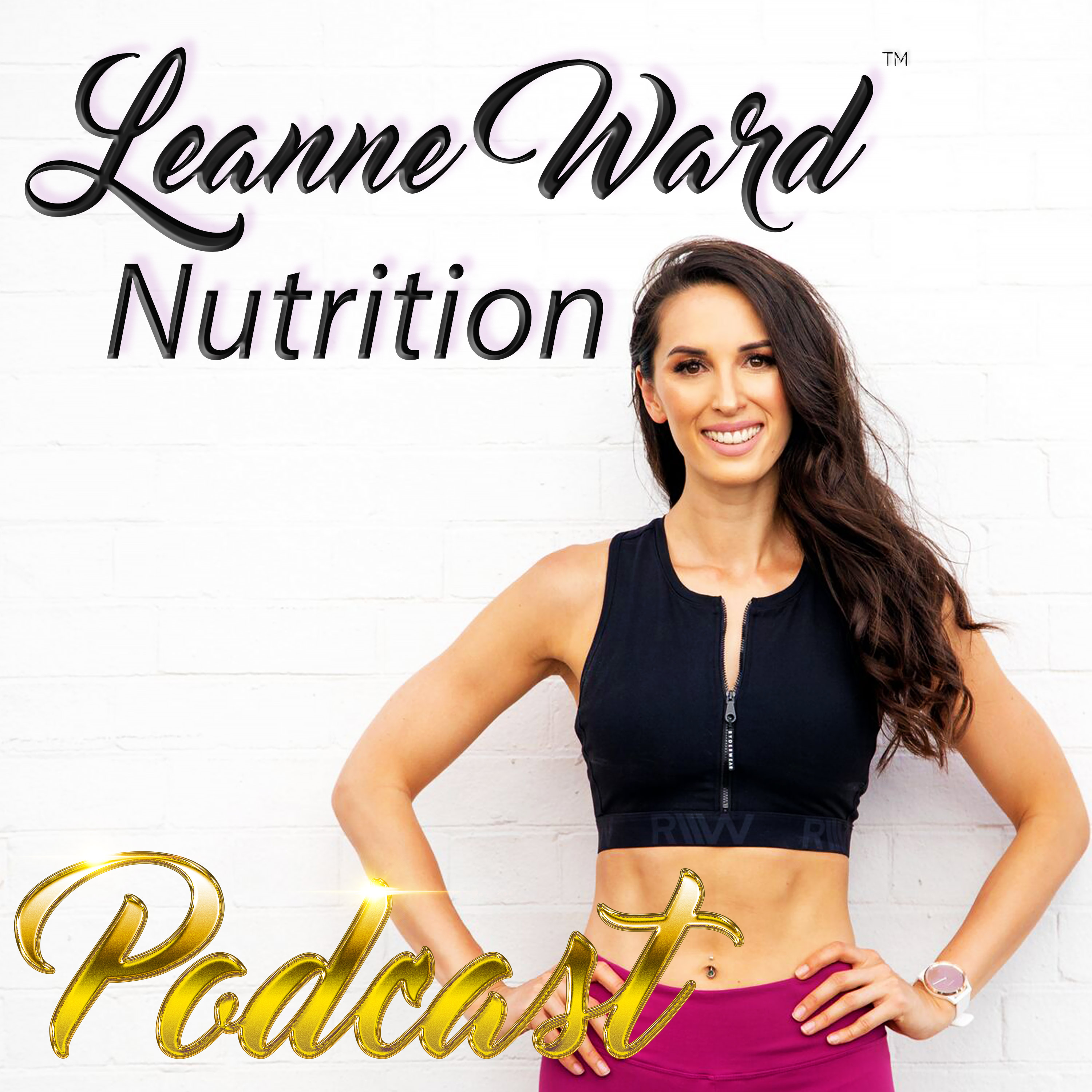 Your weekly serving of expert, evidence-based health and nutrition advice. Leanne Ward is a world-renowned dietitian, nutritionist and health coach with over 10 years of nutrition experience and over 300000 followers on her Instagram (@the_fitness_dietitian) and 380000 on her TikTok (leanne_ward_nutrition). Leanne's focus is gut health, emotional eating and sustainable fat loss. Leanne also interviews expert guests to give you the most accurate, up to date health and nutrition information available. Subscribe to never miss an episode.
Episodes
Monday Jan 09, 2023
Monday Jan 09, 2023
In this episode, I chat with Anthony Akin about how to beat imposter syndrome and improve your confidence. Anthony is a key note speaker and a success and life coach. Anthony's diverse career has seen him build a highly successful dance school, appear as a competitor on So You Think You Can Dance?, solo in the Moulin Rouge cabaret in Paris and become a world aerobic champion.  
 Anthony's superpower is his ability to connect with people, motivate them and help them feel more confident. Anthony has spent his life going after and achieving his own goals, and now he is coaching others achieve theirs too.
You can follow Anthony on his Instagram or visit his website.
LEAN Gut Mind Method
Today's episode is brought to you by my premium coaching program LEAN Gut Mind Method.  
If you're a female who struggles with weight loss, emotional eating and poor gut health and you are ready to change once and for all, let me and my team help you. LEAN Gut Mind Method is the LAST nutrition program you will ever need to invest in and the FIRST program you will ever see LASTING results from. Let me and my team show you the way! Apply for my premium 1:1 12 week coaching program at www.leangutmindmethod.com.  
Please subscribe and leave me a review  
If you enjoyed this podcast, please tag me and share it in your Instagram stories and leave me a positive rating or review in the purple Apple Podcast app (in the rating & reviews section underneath the episode lists). This really helps my podcast get prioritised by Apple and helps me disseminate evidence based information to the people that need it the most! Don't forget to subscribe to my podcast so you never miss an episode!